O futebol sempre foi um universo bem propício para criar. Temos filmes, desenhos e games sobre o esporte mais popular do mundo em todos os lugares e de todas as qualidades. Da ficção saíram também jogadores do mais alto nível, alguns até hoje cultuados pela população que anseiam que nasça um novo Allejo para fazer dupla com Neymar no ataque da seleção brasileira. Aqui está a nossa lista dos sete melhores futebolistas da ficção:
7. Tufão (Avenida Brasil)
Com a camisa 10 do Flamengo na novela Avenida Brasil, Tufão protagonizou lances interessantes, chegando a marcar um gol de título para o Rubro-Negro Carioca. Mesmo fora de forma, a atuação de Murilo Benício deu veracidade ao meia flamenguista. Tufão se aposentou e sua vida começou a virar uma gangorra de emoções, mas nunca esqueceremos dos momentos marcantes de suas partidas bem arrumadas para a novela global. O fato interessante é que enquanto ele brilhava nos gramados fictícios, o Flamengo degringolava e entrava numa crise em que ainda não se recuperou.
7. Santiago Muñez (Goal)
O jovem Santiago nasceu no México, atravessou a fronteira e foi viver o "sonho americano". Jogando em campeonatos amadores, Santiago foi descoberto por um ex-jogador que o leva para fazer testes no Newscastle United da Inglaterra. Individualista, quase não conseguiu ser contratado pelo clube. Ficou, estreou, conheceu o sucesso repentino, depois as más influências, a decadência, a volta por cima e finalmente acabou assinando com o Real Madrid, onde passou a jogar com atletas de grande renome. Embora bem fantasioso, o filme ilustra o quão muda a vida de um jovem pobre que de repente está ganhando dinheiro em clubes de renome mundial.
6. Robert Hatch (Fuga para a Vitória)
O filme foi inspirado na "Partida da Morte". Na história real, a Ucrânia havia sido invadida pela força da Alemanha em 1941 (Segunda Guerra Mundial) e o campeonato nacional acabou sendo destituído. Os atletas que sobreviveram e não eram considerados perigosos foram libertado do Campo de Concentração Darnatsia, e voltaram para Kiev, onde a situação era miserável. Alguns dos jogadores foram trabalhar na Padaria 3 e formaram um clube de futebol, o Start FC (com oito jogadores do Dinamo Kiev e três do Lokomotiv Kiev). Pois o clube foi convidado à participar da liga formada pelas guarnições inimigas e o clube ganhou, com facilidade, de todos os rivais. Após a vitória sobre o Flakel, da força-aérea alemã, o clube pediu revanche, e desde o início recebeu pressões para não jogar com toda a vontade. O árbitro, inclusive, era membro do Serviço Secreto Alemão. No final das contas o Start venceu por 5 a 3, mesmo com arbitragem subliminar e uma visita de toda equipe alemã no intervalo exigindo a entrega da partida. Na semana seguinte, após uma vitória de 8 a 0 sobre um clube militar alemão, todos os jogadores da equipe foram presos sendo que um deles morreu sobre tortura.
No filme, a história até se equivale. O governo alemão propõe um jogo contra seus prisioneiros de guerra, para usar de propaganda positiva ao governo nazista. Coube ao capitão John Coulby (Michael Caine, de Batman, O Grande Truque, Filhos da Esperança e A Origem) montar a equipe dos prisioneiros aliados. Sendo que uma vitória pode causar a morte de todos. Eles planejam uma arriscada fuga para a hora da partida. E no gol está Robert Hatch (Sylvester Stallone), o arqueiro não estava lá apenas para defender o gol, estava para defender a vida de seus companheiros no jogo mais importante de todos. O Filme é interessante e conta com Pelé, Bobby Moore e outras grandes craques do futebol mundial.
5. Perna-de-Aço Sing (Shaolin Soccer)
Sing era um lutador de Kung Fu Shaolin que tentava valorizar sua arte marcial, fazendo-a ser famosa em todo mundo. Pois bem, depois de tentar isso usando a música ou danças coreografadas, por exemplo. Mas foi no futebol que arrumou a chance perfeita de tornar popular o Kung Fu. Foi descoberto por Perna-de-ouro Fung, ex-jogador dos anos 80, e decidiram montar um time com seus irmãos shaolin na esperança de vencer um campeonato local e com isso popularizar sua arte. Sing é simplesmente sensacional e as cenas são impagáveis, totalmente inspirado no anime "Super Campeões", as partidas são recheadas de chutes especiais.
4. Janco Tianno (Fifa 94)
No tempo em que os jogos de futebol ainda estavam engatinhando, FIFA 94 veio para fazer a alegria da galera. Com visão isométrica os 16-bits era limitantes na tecnologia, mas até hoje é divertido para se jogar, mesmo com os bugs que impossibilitam marcar num cara-a-cara com o goleiro. O jogo só tinha seleções nacionais, e os nomes eram inventados, mas coube a um brasileiro ser o rei da game. Janco Tianno tinha as melhores habilidades e ainda aquele algo a mais, que fazia com que seus chutes fossem praticamente indefensáveis. Fazendo dupla com Rico Salamar, Tianno nos deu muitas alegrias entre 93 e 94.
3. Tó Madeira (Championship Manager 00/01)
Praticamente todo mundo que gostava de futebol e gozava de um computador regular, ao menos, testou Championship Manager. E nele existia um craque, um jogador fora do comum, aquele que levou a Seleção Portuguesa ao título mundial em muitas gravações. O mito é Tó Madeira, centroavante de 20 anos, no começo do jogo, atuava no Vitória de Guimarães, mas era reforço certo em qualquer clube do mundo. Ele tinha finalização, drible, aceleração, agilidade, resistência, técnica e habilidade de bolas paradas no máximo, o que fazia dele um atacante perfeito, ao estilo Ronaldo Fenômeno no Barcelona. Reza a lenda que foi posto no banco de dados do jogo por um Scout português, que queria ele e seus amigos peladeiros na versão inicial do jogo, mas não contava com o sucesso repentino de Tó.
2. Tsubasa Oozora (Super Campeões)
Tsubasa era um jovem apaixonado por futebol, que acabou sendo encontrado e treinado por um mito do futebol brasileiro, que estava no Japão em busca de um tratamento para visão. Então Tsubasa passou a evoluir e levou seu time da escola a vencer por todos os anos o campeonato nacional de jovens, chegando a ser convocado para a Seleção Sub-16 do Japão. Conduziu a brilhante geração ao titulo mundial da categoria e foi ao Brasil jogar no São Paulo FC. Quando virou titular e camisa 10 do tricolor paulista, foi a hora de conduzir sua seleção ao titulo mundial sub-19, numa partida interessantíssima contra o Brasil. Mudou-se para o Barcelona e fez até o ídolo local mudar de posição para que os dois pudessem jogar juntos. Tsubasa é um jogador espetacular, driblados, líder, de visão de jogo e passes milimétricos, fora a capacidade de copiar e aprender com os lances de seus adversários. Suas habilidades mais frequentes são o chute de trivela e o de bicicleta.
1. Allejo (International Superstar Soccer)
Quem não conhece Allejo? Ele marcou uma geração, foi um mito que ainda participou de outros jogos. No seu mais emblemático, Allejo era o camisa sete da formidável Seleção Brasileira de Superstar Soccer Deluxe. Allejo atuava com uma gama de craques, entre eles seu parceiro de ataque Gomez. A facilidade de marcar gols com o atacante era tanta, que chegava um nível que não importava a dificuldade, sempre poderia marcar três ou quatro gols contra as equipes mais fortes. Allejo era praticamente o craque perfeito, como você pode ver no vídeo abaixo. Não tem muito o que falar de um mito tão grande, que persiste até hoje. Allejo ainda participou de Goal Storm (Ps1) e International SuperStar Soccer 64 (N64).
The video cannot be shown at the moment. Please try again later.
O Treinador
Tatsumi Takeshi (Giant Killing)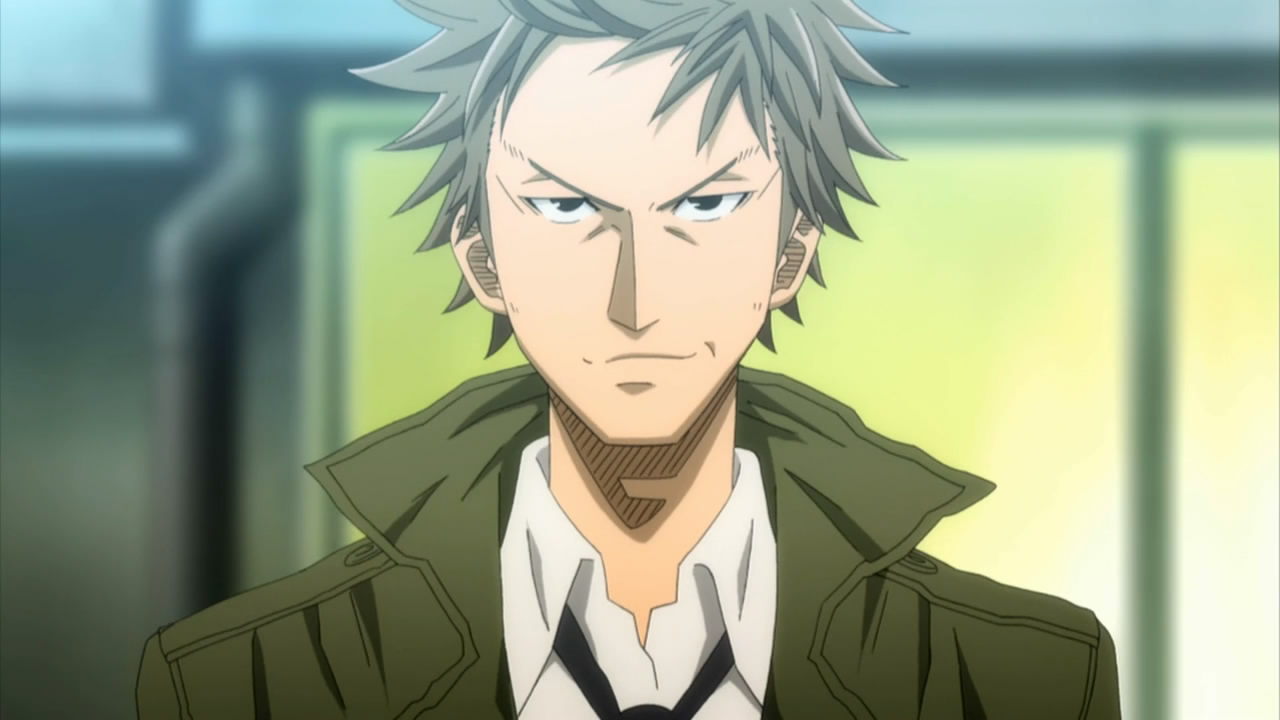 Tatsumi Takeshi, ex-jogador da seleção Japonesa, era o camisa 7 de um time bem interessante do ETU (East Tokyo United), mas acabou abandonando a equipe para jogar na Europa. Anos depois ele encontrou-se na posição de treinador, treinando a equipe do FC Eastham, da quinta divisão inglesa. Ele teve a proeza de, com esse pequeno time, conseguiu chegar bem longe na FA Cup, sendo eliminado apenas pelo Portsmouth. Logo depois foi convidado para voltar ao ETU e salvar o time da falência. Tatsumi faz mudanças drásticas no time e acaba por mudar não só a filosofia de joga da equipe, mas por modificar até a autoestima de todos os componentes, entre Staff e Elenco. Takeshi é um gênio estrategista do futebol, e o desenho é muito interessante, mostrando um futebol realista com uma visão profunda da "vida" de um clube de futebol.
Outros Jogadores
Coalhada (Chico Anísio)
Calcio (Fifa 99)
Kyosuke Kanou (Hungry Heart)
Naturezza (Super Campeões)
Andy Stone (Hurricanes)
Aizawa Kakeru (Area no Kishi
Castolo (Pro Evolution Soccer)
Brazuca (Gabriel o Pensador)
The video cannot be shown at the moment. Please try again later.
Siga @futeblog_y33